Julie B. Johnson, Phd​dance artistEducator
All website photos and video are copyrighted to Julie B. Johnson and cannot be used without express permission.
Repertory
---
Shine Theory, Pt. 1 (2016)
Spelman Dance Theatre
​9m 52s

The cast and I began our process with conversations about 'silence' and 'amplification' as terms that serve as dual metaphor for oppression and empowerment. We asked, "How are we silenced? How are we amplified? How in our daily practices do we silence or amplify others?" We engaged in multimodal research through discussion, journaling, poetry, and improvisation. Our movement research led us to the concept of 'shine theory,' described as a mode of support amongst women — particularly women of color — who seek to counter marginalization by asking, "How can we identify, reflect, and amplify each other's contributions, work, innovations? How can we shine light on each other's ideas, stories, and experiences?"

We used silence/amplification and shine theory in our creative process to generate this collaborative work that relies heavily on spontaneous encounters and reciprocal relationships. The dancer's created gestures and phrases from conversational prompts, resulting in a collective movement aesthetic that is unique to this cast. Call and response, mirroring, making space and near misses (or full on collisions) are consistent themes amidst an ever-changing piece. Interwoven into this material is phrase work that I shared with the dancers generated through my ongoing embodied investigation of the ways in which Africanist aesthetics are inscribed, silenced, and/or amplified in my movement.

Out of Our Hands (2011)
​Evolve Dance Inc.
8m 16s


---

"Out of Our Hands" creates a stark environment that magnifies a struggle between order and chaos, uncertainty and resolve, operating within a single psyche. This ensemble piece utilizes gesture, repetition, and syncopation to explore the duality of order and freedom. Methodical, systematic movement slowly gives way to a frenetic fight against the 'norm,' countered by an urgent need to stay within the bounds of 'decency.' Through gesture, we investigate the use of our hands as a means to establish control, create the perception of control, or show loss of control.

​​
Recent Performance
---
Contemporary African Dance: Selected Performance Highlights

Zakiya L. Cornish

6m 0s

To learn more about this work,

click here

.
Community Interaction Endeavors
---
A sampling of my experiences dancing with various community groups, schools, and social service organizations.
​

Collaboration in Vietnam (2013 & 2014)

​3m 42s

Evolve Dance Inc., Pacific Links Foundation, Hagar International

​
| | |
| --- | --- |
| | Evolve Dance coordinated a multi-year collaborative program with Pacific Links foundation, Hagar International Vietnam, Vietnam Dance College, and Mettler Studios creating dance residencies at multiple sites in Vietnam. This includes residence shelters in the north (Lao Cai), and in Hanoi, for women and young girls who have experienced human trafficking/gender-based violence. We also conducted a five-day workshop for shelter staff, counselors, and educators, as well as a week-long dance residency for students and faculty of Vietnam Dance College. Eight staff members of the residence shelters have attended follow-up teaching workshops in Tucson, AZ as part of the collaboration, and continue to implement dance as part of their shelters' programming.. |
Class Samples and promos
---
Powered by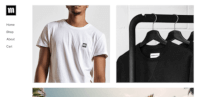 Create your own unique website with customizable templates.