Julie B. Johnson, Phd​dance artistEducator
GHANA 2008/2009
Evolve Dance conducted a one-month residency in Ghana, Africa, hosted by the Accra Artisans Exchange. To promote the advancement of international understanding, dissemination of learning and the strengthening of cultural ties, Evolve Dance company members Julie Johnson, Annie Tucker, Colleen Cintron and Jessica Patz participated in West African dance workshops and classes to learn movement, technique and their corresponding place in a cultural and historical context. Concurrently, they taught American and Western-based techniques to the Accra community, including modern dance and social dance forms such as Salsa and Swing. Evolve Dance welcomed this international collaboration as a rare and invaluable opportunity to facilitate the exchange of artistic ideas and creative growth. Artists from both organizations explored how dance can transcend geography and time; discovered the connections among all dance forms; and gained deeper insights about each other and themselves—all of which were shared with their home communities.
Powered by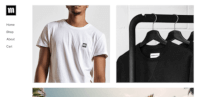 Create your own unique website with customizable templates.